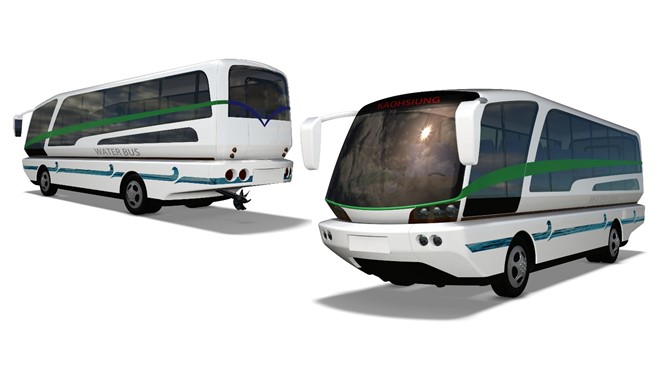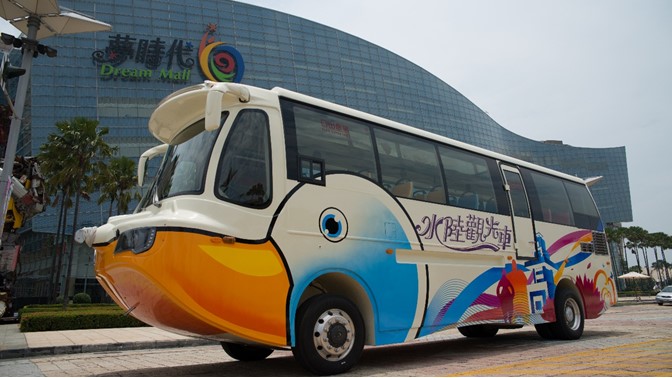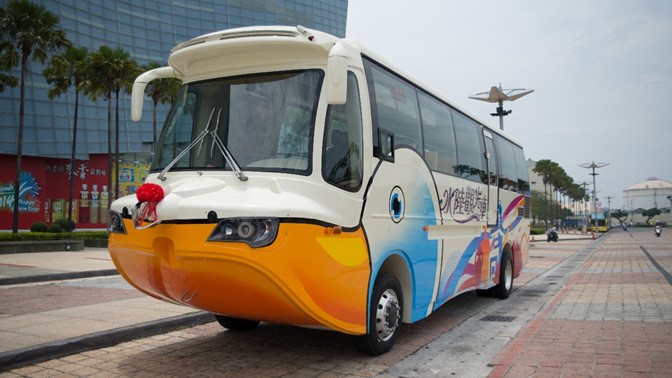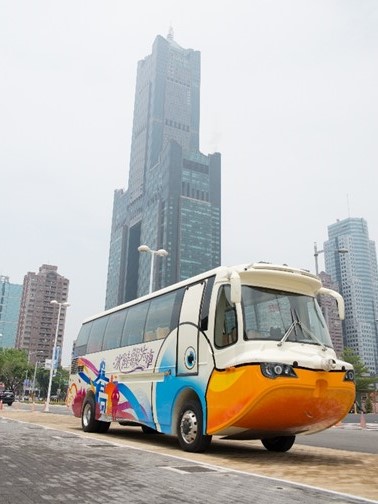 In 2013, the multi-purpose amphibious vehicle was designed and developed by the R&D alliance development program. This locally made sightseeing amphibious vehicle is developed in cooperation with certified bus body design companies, for the purpose of redevelopment and marketing of urban waterfront.
This water bus has a standardized automotive design, a mid-engine and four-wheel-drive layout, adopting the Monocoque concept design in accordance with the specifications of Taiwan's Class A bus.
The bus structure is built using high strength steel with tensile strength of above 440 MPa, and its dynamic rollover structure meets the safety requirements of the ECE-R66 standard.
The automotive front-end modules and can be designed according to customer needs.
An atypical vessel shape, its resistance and propulsion system are estimated by computational fluid dynamics.
The automated power distribution system can provide engine power to the front wheel assembly, rear wheel assembly or stern for specific propulsion needs.
Relevant designs are certified by the CR Classification Society.
| | |
| --- | --- |
| SHIP NAME | WATER BUS |
| Length | 10.45 m |
| Moulded breadth | 2.495 m |
| Moulded depth | 1.34 m |
| Draft | 0.88 m |
| Displacement | 12.48 tons |
| Total Height | 3.42 m |
| Persons capacity | 32 persons (30 passengers and 2 crews) |
| Engine | Cummins ISBe 6.7 E5 285B 280PS/2300rpm |
| Stern | Mercury Bravo 2 |
| Cruising speed | 6 knots |
| Wheelbase | 5.6 m |
| Land speed | 60km/h |
| Gradeability | 16.7 degrees |
| Radius of gyration | 11 m |