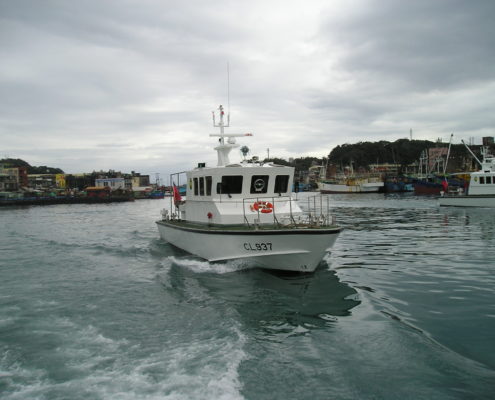 Ship design is one of the core services of SOIC. Our specialization covers the whole aspect of ship design and engineering process, such as feasibility study, concept design, preliminary design, basic design, contract design, detail design and production design.
Till January 2020, SOIC has accomplished 89 types of new ship designs including bulk carriers, container ships, tankers, timber carrying vessels, cement carriers, reefer ships, research vessels, tugboats, naval vessels, patrol vessels, ferries, yachts, fishing vessels, etc.
The shipyards has successfully completed the construction of 280 ships with a total of 6,040,006 DWT according to our designs, enabling SOIC to actively participate in the development of shipbuilding industry in Taiwan.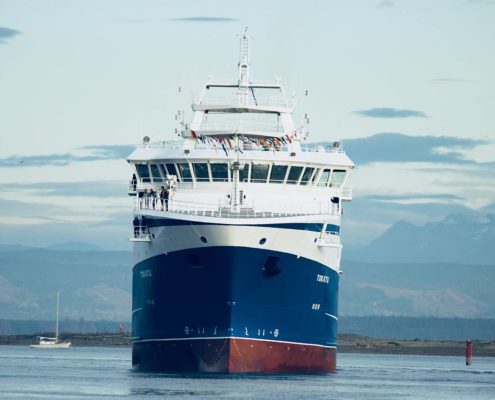 SOIC can provide the general arrangement, inquiry/outline specification, basic performance estimation, major equipment list and other planning and design documents according to the client's initial requirements. The ship owner can use the planning and design information to inquire the shipbuilding capacity, willingness, delivery date and cost from the shipyard. On the other hand, the shipyard could use the information to estimate the building cost for contract bidding, to promote business, and perform subsequent design and other applications after receiving the order.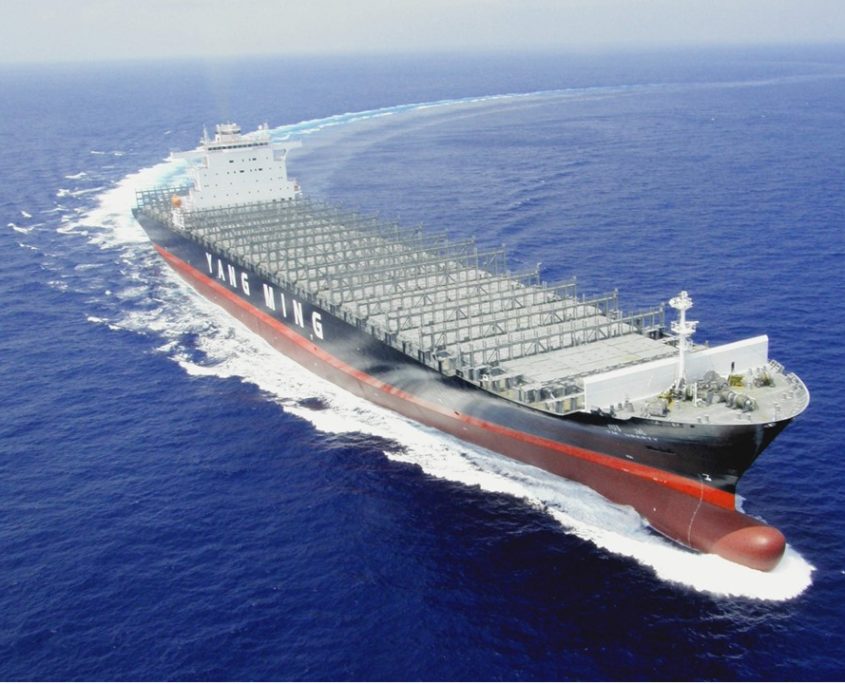 The basic design of a ship is a key service of SOIC, which is the follow-up work of preliminary design. The basic design of ship covers the specifications and functional drawings of ship basic performance, hull structure, outfitting, machinery and electrical systems to display the details of ship basic performance, construction material and scantlings, composition of equipment system, function and arrangement. The basic design drawings are not only for the approval of Classification Society and national authorities, but also the main basis for subsequent detail and production design.
Detail and Production Design
SOIC can cooperate with the equipment, manufacturing process, installation mode and other characteristics of the shipyard, and provide production design drawing service based on the basic design drawings and the drawings provided by the equipment manufacturer as well as the shipyard standard accessories. The design drawings include hull structure, outfitting layout, joiner work, cabin layout, piping layout, etc. If necessary, SOIC can provide on-site technical consultants to the shipyard to help resolve all types of difficulties encountered during construction.