Yacht Interior Design including decoration accessories and furniture design, coloring and materials planning of interior for the yacht project, and provide detailed interior materials list, design drawings, and the shop drawings service can be added according to the requirements.
The Design Project Process is shown in the Figure below: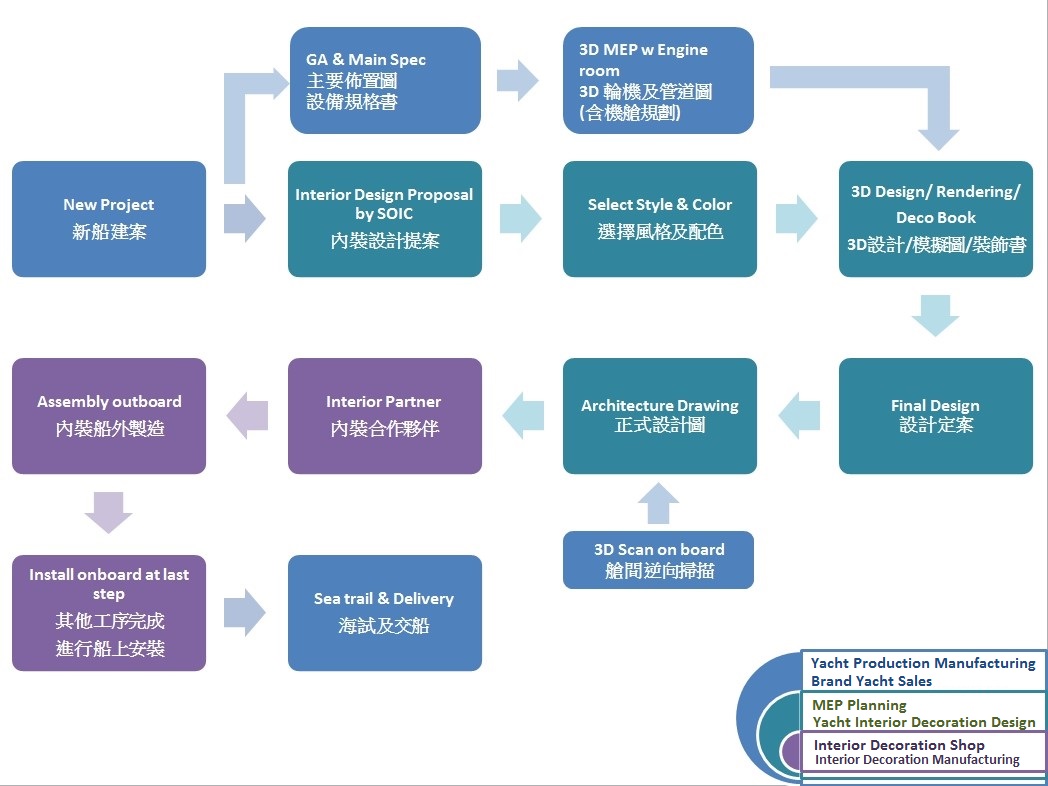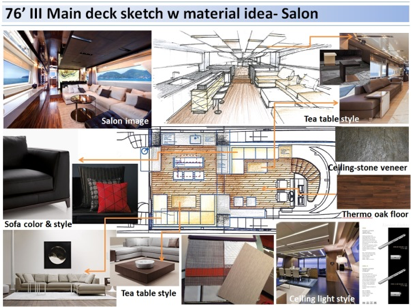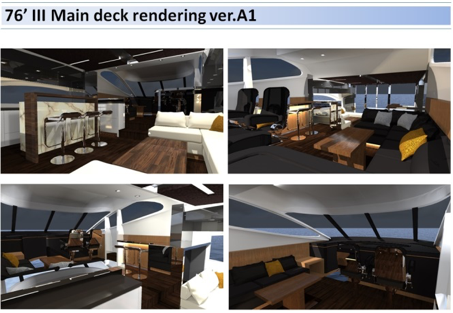 Provide yacht project management (project manager), project technical consultants and technical supports with services for application of ship classification.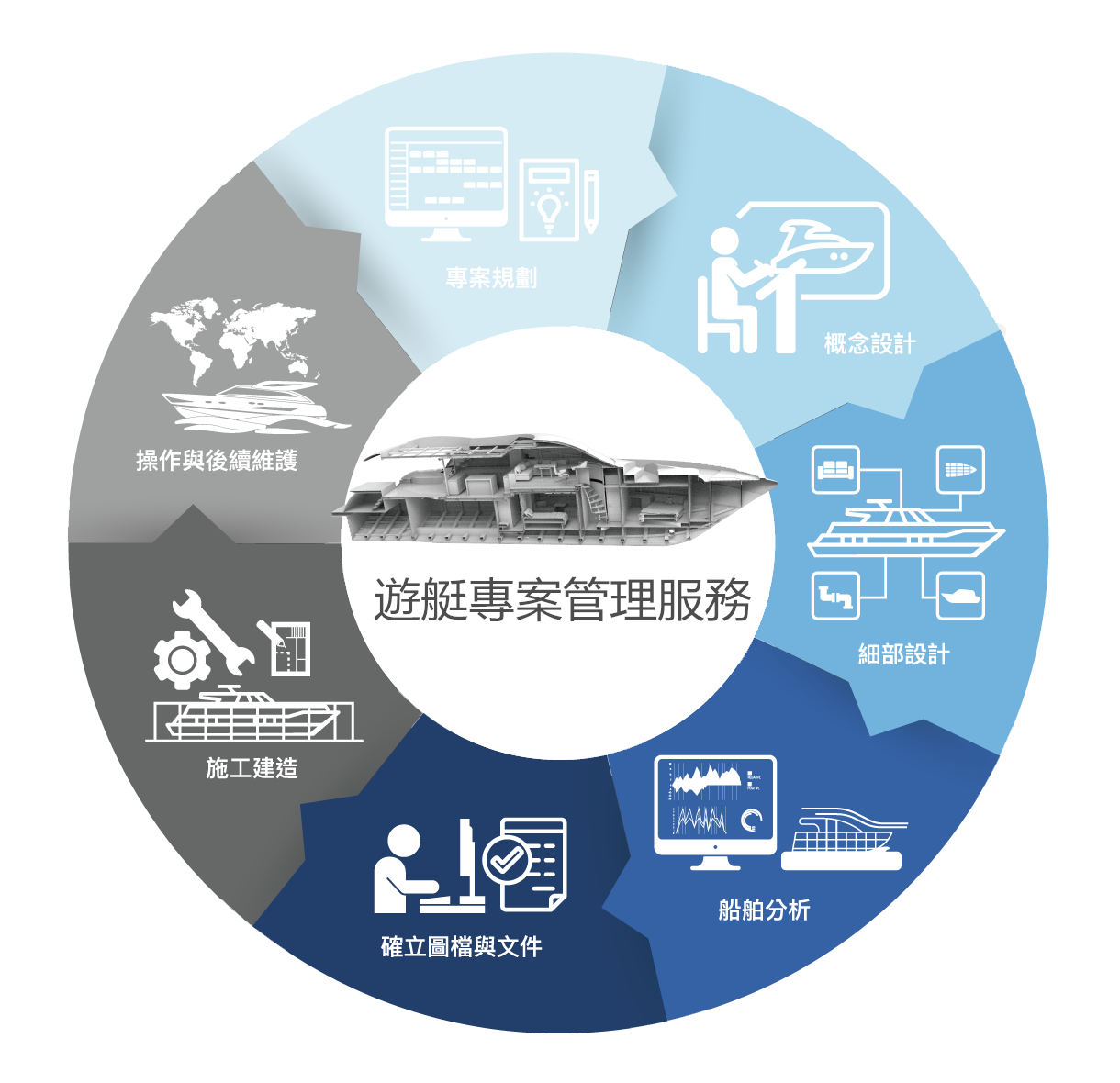 Classification Certification
The Ship Center provides RINA Italy Classification Certification Service, CE Certification Service and MCA Business Yacht Certification Services.
In order to improve the quality of yacht in Taiwan and to increase the circulation of high-quality materials for all shipyards, the SOIC has constructed the AQUAOBJECT the Yacht Database. This online platform can provide global materials information and 2D and 3D CAD drawing downloads for shipyard and yacht designer, which will make the information more transparent and circulated.