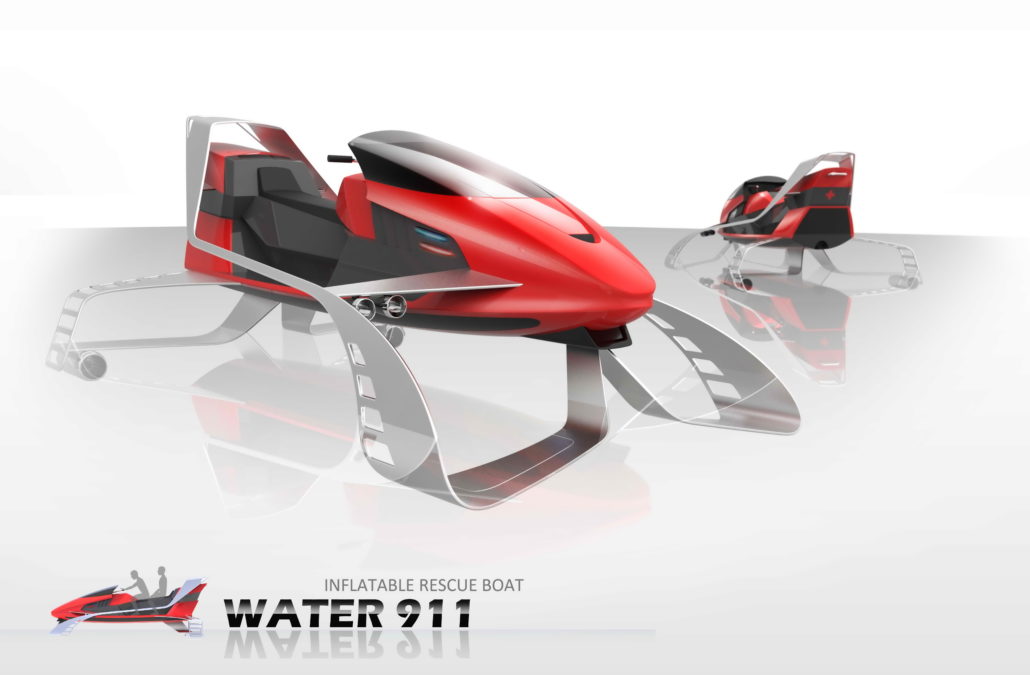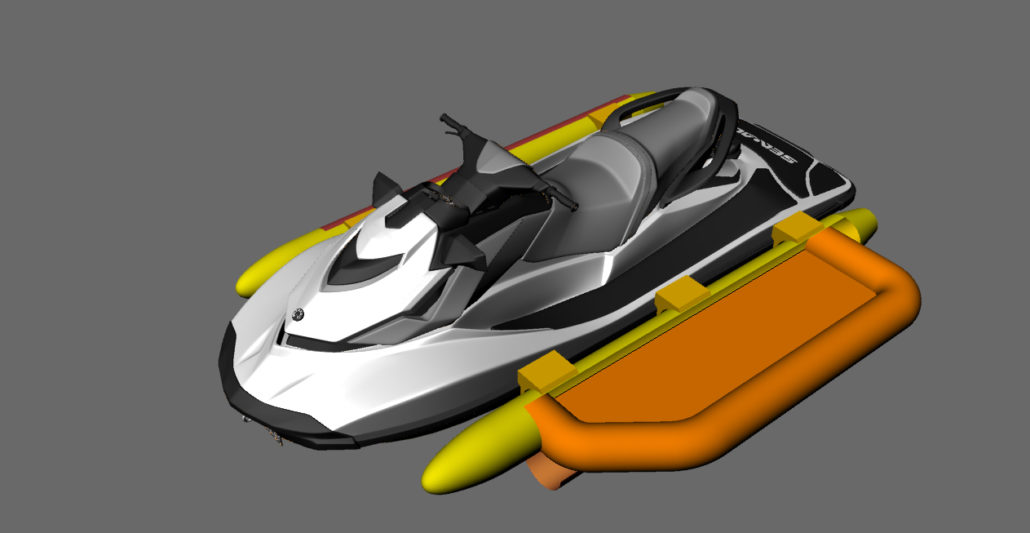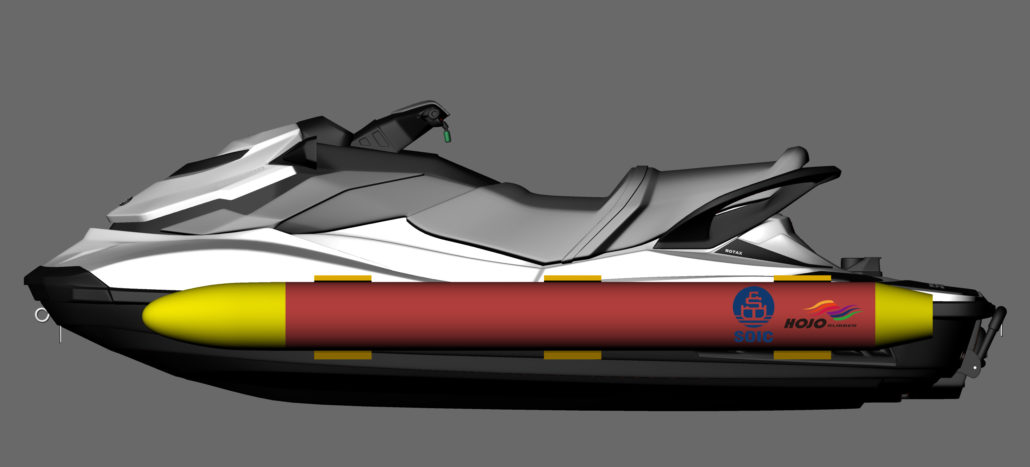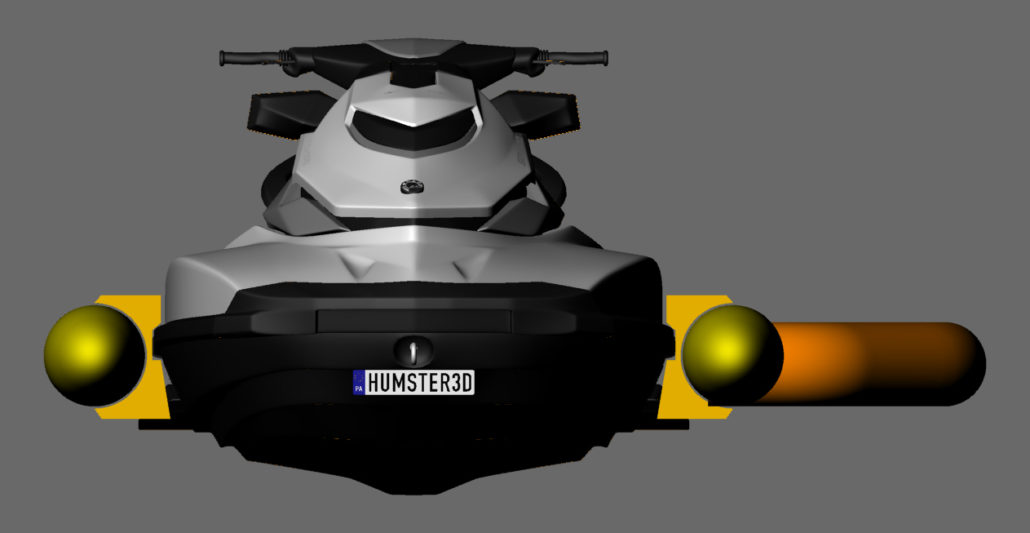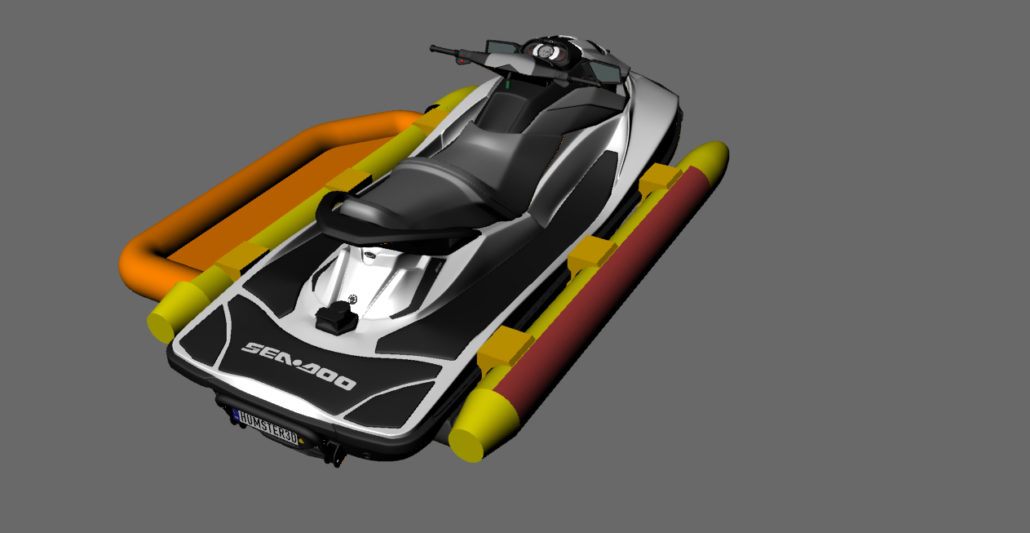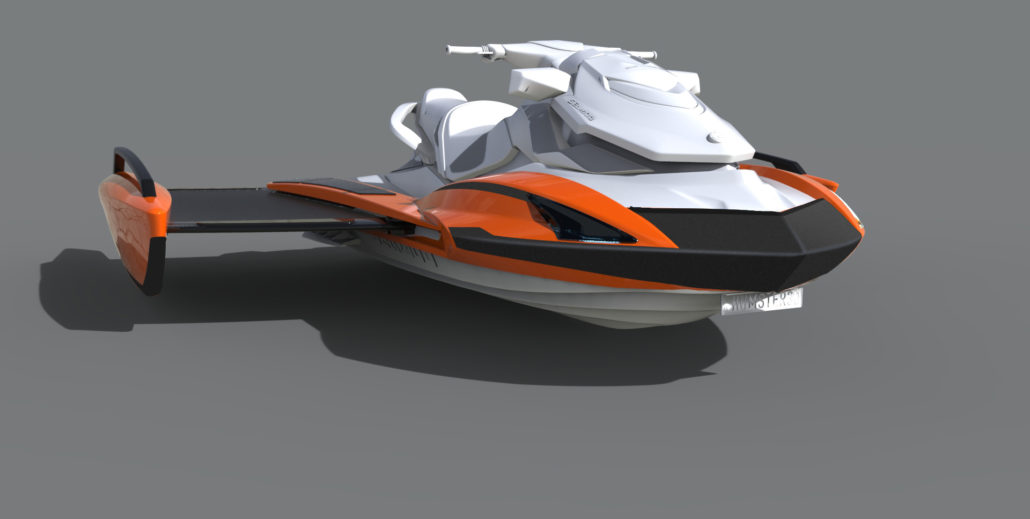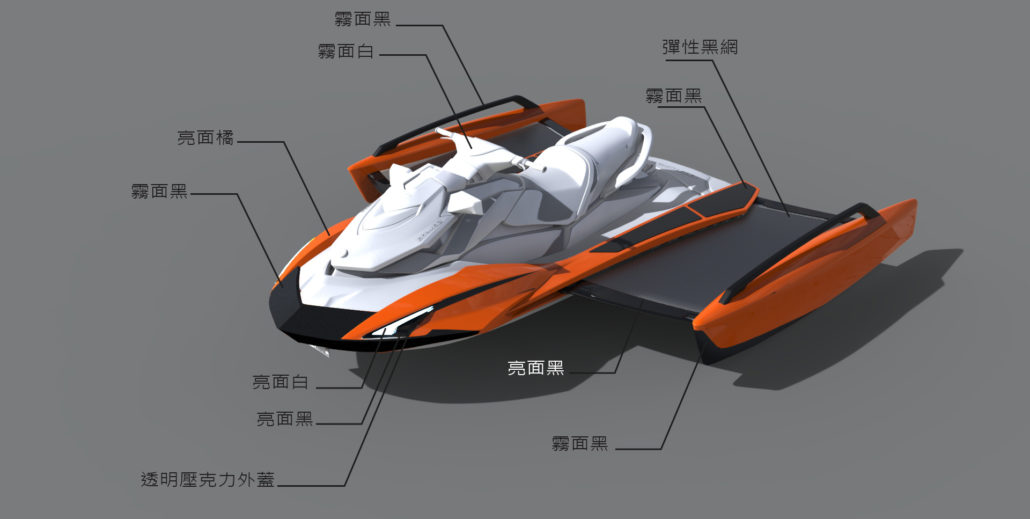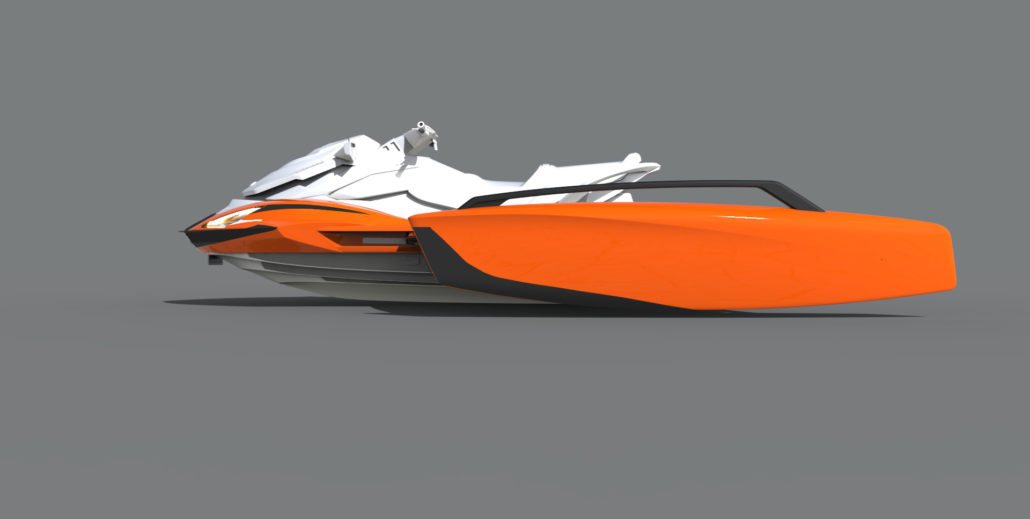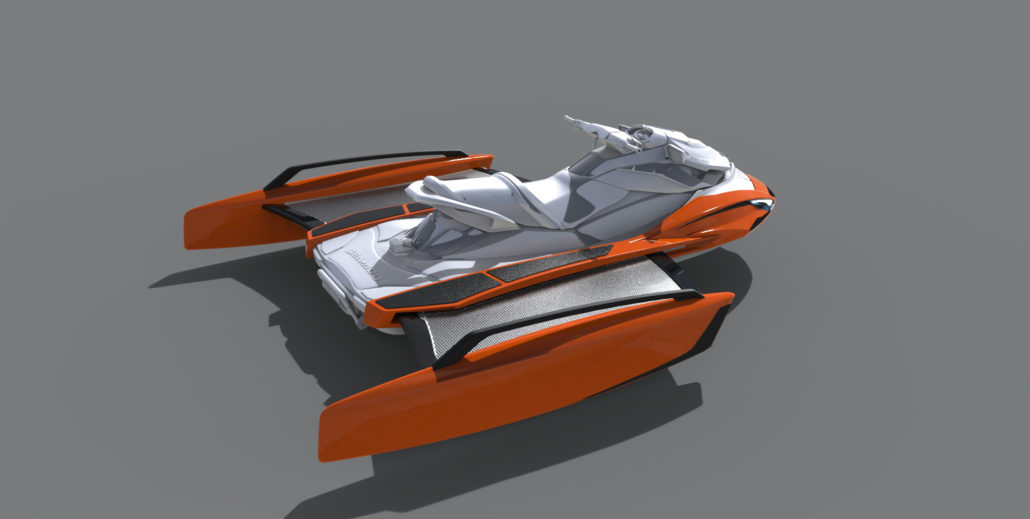 Water 911 Jet Ski Emergency Kit
According to the statistics of the Ministry of the Interior, the coast has the highest rate of water accidents, and the successful rescue rate in such waters is only 40%. In 2015, we assisted the rubber industry to apply for the Industrial Development Bureau, MOEA's CITD project and engaged in the development of the Water 911 Jet Ski emergency kit. The Jet Ski's fast water movement allows rescuers to arrive quickly at the accidental site for search and rescue (SAR).
After discovering a drowning victim, the airbag installed on both sides of the vessel can be triggered to rescue the victim from the side of the vessel, which can greatly improve the safety of SAR.
The streamlined design of the module airbag case body reduces resistance caused by the module and provides advantages such as easy fastening and disassembly.
Quick-release Hypalon airbag is 150 cm in length, 80 cm in width, and 20 cm in thickness, with a buoyancy of 150 kg on a single side. It can carry 2 people, and its maximum load is up to 4 people, which is in accordance with ISO 9650-2 regulations. It also has a double-air-chamber safety airbag device.
The quick airbag initiator triggering device has an inflation time of less than 20 seconds.