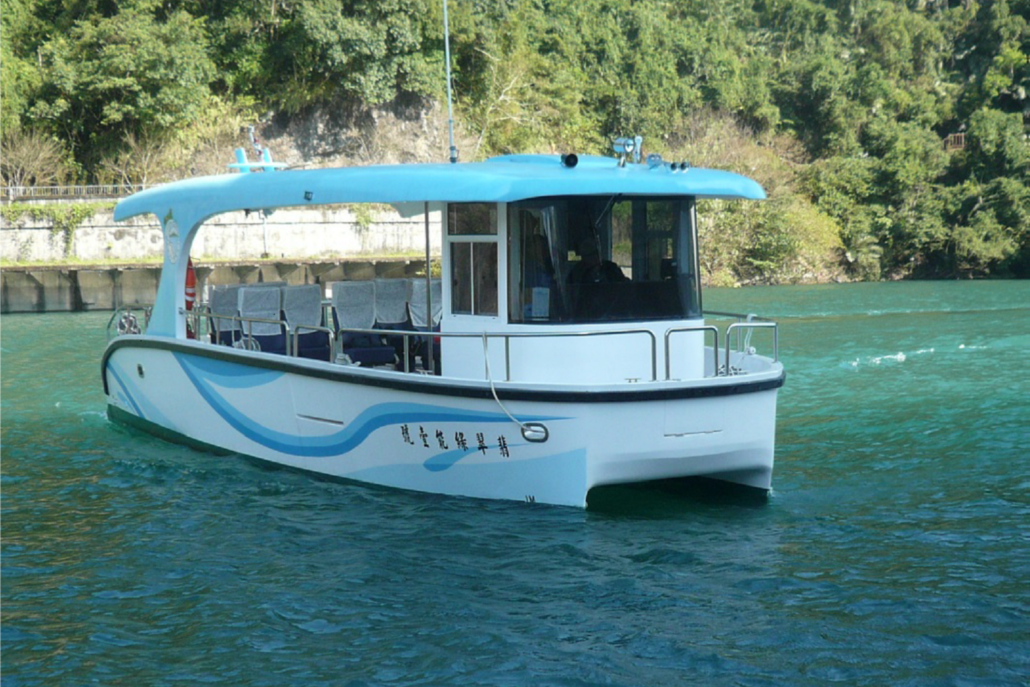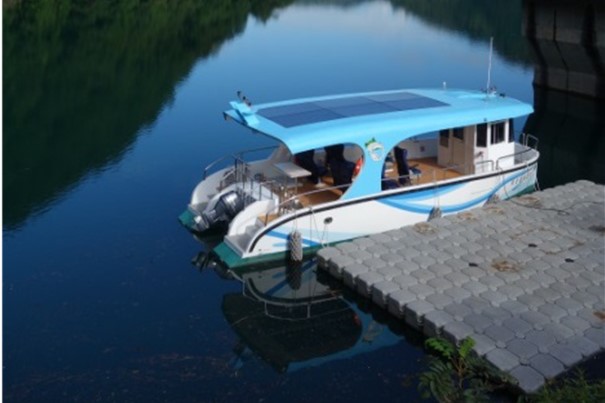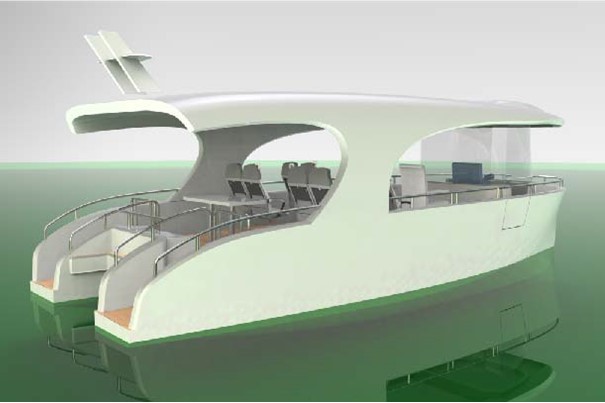 Feitsui Green Power I Electric Catamaran
The reservoir waters are environmentally sensitive areas. The Taipei Feitsui Reservoir Administration aimed to reduce the impact of pollution emissions from old ship engines and oil leakages to the surrounding environment, while also promoting the use of green energy vessels. In 2012, it had purchased Feitsui Reservoir 's first electric vessel, named the "Feitsui Green Power I". This vessel is used as a demonstration vessel for the future electric vessels, and is charged by the hydroelectric power of the reservoir, which can save fuel consumption and reduce pollution emissions.
Owner | Taipei Feitsui Reservoir Administration
Designer | Ship and Ocean Industries R&D Center
Asymmetric V-shaped ship design.
Maximum speed of above 10 knots.
Built by Shing Sheng Fa Boat Building Co., Ltd.
Equipped with a 52kWh lithium battery.
Equipped with a 1kW solar module.
Feitsui Green Power I Electric Catamaran
| | |
| --- | --- |
| Length | 10 m |
| Moulded breadth | 4.05 m |
| Moulded depth | 1.35 m |
| Draft | 0.75 m |
| Gross tonnage | 8.1 grt |
| Persons capacity | 14 persons |
| Power | 25KW x 2 |
| Cruising speed | 6 knots |
| Maximum speed | Above 10 knots |