Numerization Design and Analysis Laboratory
In order to provide an advanced numerical analysis and display environment, the Laboratory will implement the advanced software and numerical analysis technology developed under the Technology Development Program in the industry through the demonstration and guidance of the Laboratory, in order to respond to market demands quickly and assist the industry in developing the ship-type of excellent performance to create business opportunities.
Developed program and professional software package
Three-dimensional viscous wave flow computation program to perform accurate flow field calculations with a finite volume method.
Matching Module: combined mesh module, free surface effect module, equivalent object force module.
The computer program has been developed by the Center and used in the potential flow calculation of the wave making resistance calculation. They were  developed based on the Dawson method with improvement, using small panel method to calculate the flow field of the hull navigating in still water or in the water area of restricted water depth.
The cfd professional software developed by the German iccm Company, capable of processing complex transient heat flow problems.
The three-dimensional structural grid construction software developed by Pointwise Company of the United States, a widely used pre-processing tool for general cfd computation.
The professional software for hydromechanics and propeller grid construction developed by catalpa Company of the United States.
The post-processing software of three-dimensional flow field visualization that can convert the calculation data into a multiple three-dimensional images and dynamic presentation.
Laboratory of Vibration and Noise Control
The Laboratory of Vibration and Noise Control has been paid much efforts on  the research and technology of shipboard noise and vibration  measurement and analysis for more than  20 years.  During this period, it has provided more than 300 measurement services to the shipbuilding and shipping industry, including the measurement and analysis of shipboard vibration, cabin noise,  shaft power ,  maneuvering , ship motion  …,etc. And recommendations for vibration and noise improvement were also provided.
Instruments and Equipment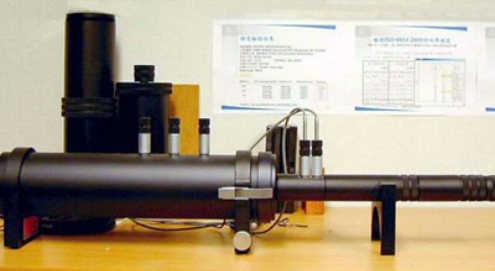 Compact vibration and noise measurement system
Laser Doppler Vibrometer (LDV)
Shaft torsional vibration and horsepower measurement system
Spectrum analyzer
Vibration accelerometers
Sound level meter
Microphone and an underwater microphones
Impedance tube (standing wave tube)
Motion sensor
Ship positioning and speed measurement system
Dynamic balancer
Numerization Design and Analysis Laboratory Contact
Marine Industrial Department Senior Engineer – Shang-Sheng Chin
Tel 02-28085899 Ext 418
Fax 02-28085866
Email: samking@mail.soic.org.tw
Laboratory of Vibration and Noise Control – Contact
Marine Industrial Department Deputy Director – Feng-Yeang Chung
Tel: 02-28085899 Ext. 402
Fax: 02-28085866
Email: windsheep@mail.soic.org.tw